Control your own bookstore & connect with your readers.
Control your own bookstore & connect with your readers.
Every author needs a website, but not every author website is equal. We will work with you to deliver a beautiful, responsive website from which to grow your brand and your book sales.
I'm thrilled! This is the first time I have a website I feel really proud of and perfectly reflects my work as a writer and journalist. Ridaly not only interpreted my ideas seamlessly, but were also incredibly easy and efficient to deal with. I can't recommend them enough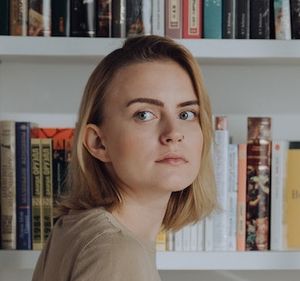 Silvia
Author & Journalist
After a few years its safe to say Ridaly has been the best investment I ever made. I have managed to reach more readers, earn more with my books & move into working full time for myself. I don't know where I would be without them.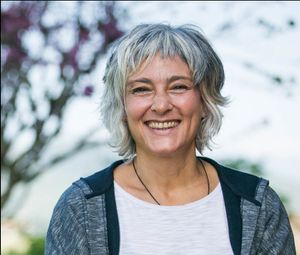 Heike Freire
Author & Postgraduate Director
It's been such an incredible experience to work with Ridaly on creating the website of my dreams. They were endlessly patient with all of my questions and requests. They went over and above to make sure I was happy with every single detail of the finished product — I cannot recommend him enough!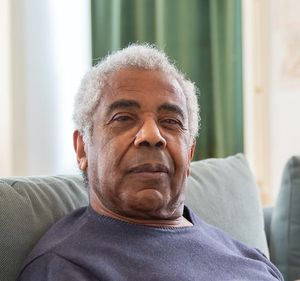 Henry
Self Published Author
If you don't your site, we don't get paid
When we complete the project, if you are not happy with it in any way, we will provide you with a full refund, no questions asked.
WEB DESIGN FOR WRITERS: POSIBILITIES
WHAT WILL YOU DO WITH YOUR AUTHOR'S WEBSITE?
Build your brand
A professionally designed website is your chance to be YOU. An opportunity to present your own author brand, unfiltered by anyone else and unlimited by the design constraints that come with off-the-shelf options. We will work with you to extend your author brand from books to website and beyond, or start something new entirely.
Grow your Audience
Readers love to get closer to their favourite authors, and authors like you need to get closer to your readers. An author website can bring it all together, giving you direct access to your audience with blog subscriptions and newsletters direct to their inboxes, in your words, whenever you choose. We'll build it; you provide the content.
Open a bookstore
Accept payment online for your own creative assets – ebooks, audiobooks, print editions, other products and even services – securely and with confidence. Or simply link visitors to your books with online stores such as Amazon. Or do both. Build your own author business from the ground up and take control of your own online space.
New promotion: Get a profesionally designed & developer author website for FREE! See if you are alegible.
Book Meeting
AUTHOR WEBSITE DESIGN EXAMPLES
SAMPLES OF OUR WEBSITES
Complete Author Web Design for Heike Freire
Website
Some of our tasks:
Definition of the digital strategy
Creation of audiovisual elements (videos, photos...)
Copywriting for sales texts
Author website web design using WordPress
Online booking system
Design of the 'Natours Travel' Travel Application
Website
Some of our tasks:
Brand Identity Design
API, Database, and Backend Development
Website Design
Web Administration Portal Development
Integration with Existing Software
Author Website design: Carlos Fresneda
Website
Some of our tasks:
Website programming from scratch in code
Brand Identity Development
Digital and Offline Marketing Consultation
Copywriting for sales texts
Strategy

Before you start, you need to known the answer to a few important questions: what will your website be for? How will it integrate with your business? What other opportunities and sources of income can it bring you?

Great Design

A website is like your cover letter, it's never good to look old and ugly. That's why we create a unique design based on your brand, your audience and what you want to convey.

Digital Presence

As I said before, your website is a digital storefront. But it starts in the middle of the jungle. If we don't get it out into the city, no one will ever find it. To make you easy to find we use many strategies, including the famous SEO.

Quickness

Did you know that for every extra second their website takes to load, Amazon loses $1.6 billion in sales? Or that Google penalizes slow websites? Web optimization is hard. That is why many agencies don't do it or talk about it. But it's one of our specialities!
1 | Initial Meeting
We begin your project by identifying your objectives with the help of a Marketing and Web Design expert.
2 | Sitemap
We create the hierarchical structure of the entire web page. A complete top down perspective.
3 | Initial Mockup
We design a coherent structure for each part of the website focusing on it's primary objective.
4 | Design
Our designers create a design for your website; to delight your customers and reflect the uniqueness of your brand.
5 | Development
Our experts will create your website in a test environment for you to examine before sharing it with the world.
6 | Training
We provide you with a free training to arm you with the tools to modify your new website without our help.
7 | Tests
We verify that your new website works correctly on all platforms and devices. That everything is running smoothly.
8 | Launch
We open your website to the public. You already appear on google. You already exist digitally!
9 | Support
The Ridaly team will always be ready to help you if you have any problems or questions.